U

nsurpassed Kia Service Near Burlington, Barre, Montpelier, Northfield and Williamstown Keeps Vehicle Performance Optimal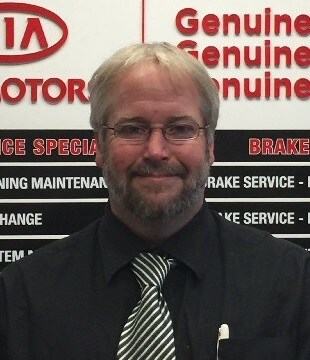 I'm James Lubas the Service and Parts manager here at Capitol City Kia. I've been working in automotive Service for since 2005. Our team takes great pride in delivering best in class service to everyone that visits our facility. We offer competitive prices on oil changes, tire rotations, vehicle inspections, vehicle detailing, and anything else your Kia might need. Our goal is complete customer satisfaction, whatever it takes. Of all Kia Dealers in the North East region, Capitol City Kia has been #1 in Customer Service Satisfaction (Jan-June 2016). Should you every have a question or experience that left you displeased please, let me know personally. At Capitol City Kia YOU are the BIG Deal, and we'll do whatever it takes.
Having a vehicle that is reliable, and able to achieve the 100,000, 200,000, or even 300,000-mile marks is quite the accomplishment, and something to be proud of. It's all certainly possible with a new Kia Sportage, Sorento, Optima, Soul or Forte. The best way to ensure it? Keeping up with the recommended service and auto maintenance schedule right the owner's manual is a great place to start. Our specialists are here to help, providing diagnostics, routine check-ups, and other repair needs that include multi-point inspections, brake repairs, oil changes, and tire rotations among many others with Kia parts that last.

Need to schedule an appointment? Just submit a request below, or call the Capitol City Kia service department. Our team is happy to work with you, and provide you with the confidence you need to drive a vehicle that is going to last for many, many miles.